Norm's Ski & Bike Shop has been around for quite a while! Fifty + Years!
Established in 1968 on Marlboro Street in Keene, NH by Norman Sweeney and his then wife Melba, the business grew selling skis.  Norm Sweeney opened this business, called Norm's Ski Shop, because of his interest in skiing.  Together with his second wife Gail, the business relocated to the newly built store on Martell Court in Keene in 1980, it's present location and the name changed to "Norm's Ski & Bike Shop", as they decided to get into the bike industry.
Jaycee Clark joined full time in 1980 working primarily as the bike and ski mechanic. Before 1980, Jaycee worked seasonally on the Marlboro Street location while in college. Jaycee was named as one of the top boot fitters in the United States in the publication, SKI IMPACT, in the February 1994 edition. Jaycee and his wife, Patty, purchased Norm's Ski & Bike Shop in July 1997 and have enjoyed the ski and bike industry and their customers, many of whom return with kids and grandchildren of their own. It's a family run business, that Jaycee and Patty and all their great employees have enjoyed for over 20 years.
In March 2021 Jaycee and Patty retired and John Byrnes and April Reynolds took ownership of the the shop.  April and I are happy to continue this local family run business and provide service and support for the community.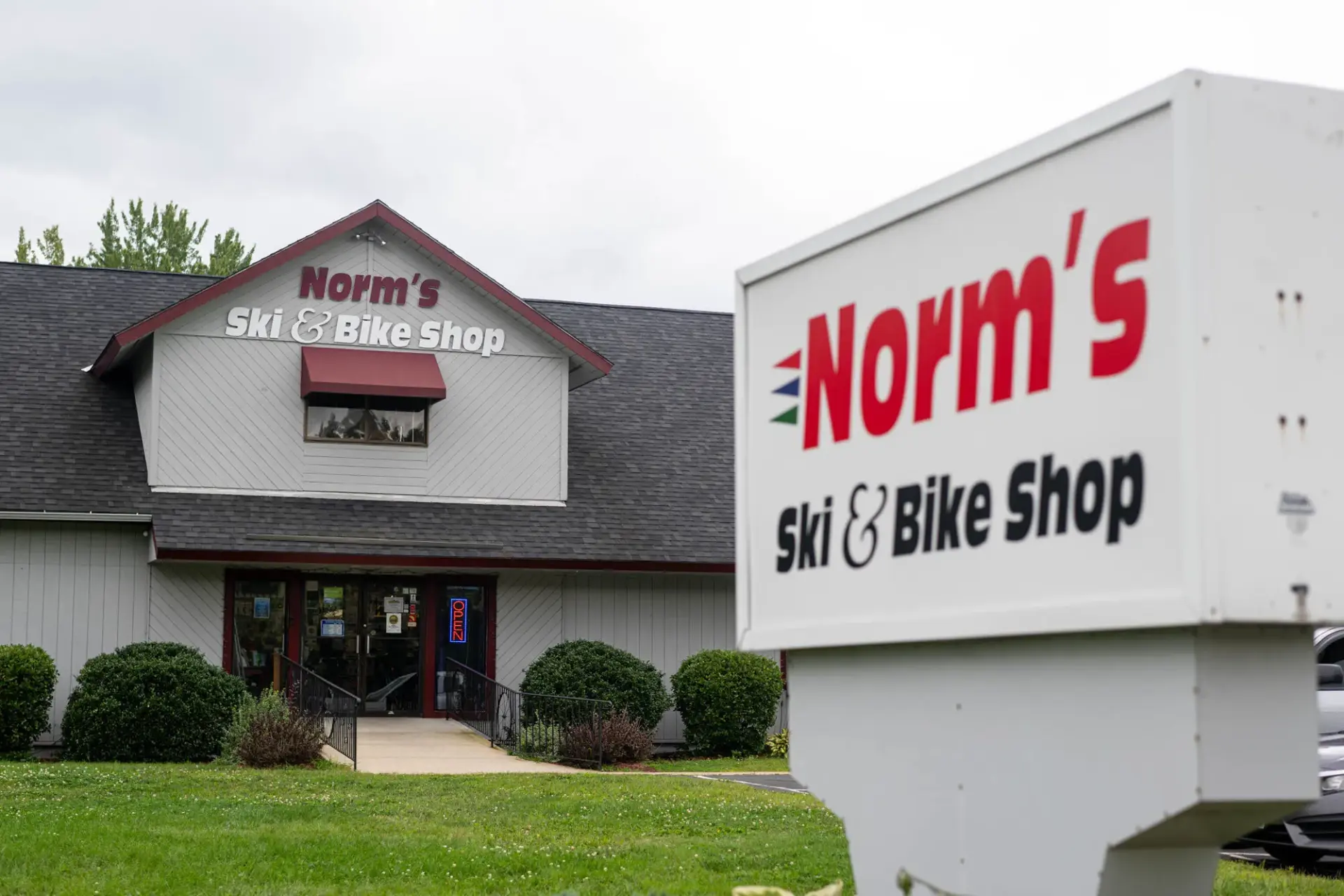 We are located at  62 Martell Court in Keene, NH which is on the intersection of Routes 12 & 101, and Main Street In Tax-Free New Hampshire. Stop in today to browse our selection of Skis, Snowboards, Bikes & More!
Store hours change seasonally so be sure to check our home page for correct and current hours of operation.